Post on 2019-06-09
VisuScience showed at PAAO 2019 Cancun,Mexico
VisuScience attended PAAO held in Cancun,Mexico during 25th,May to 28th,May,2019.
During the show, QuikVue was again a success during the show!!
Many doctors are attracted by the easy use of QuikVue to capture anterior segment images. We sell many pcs at our booth.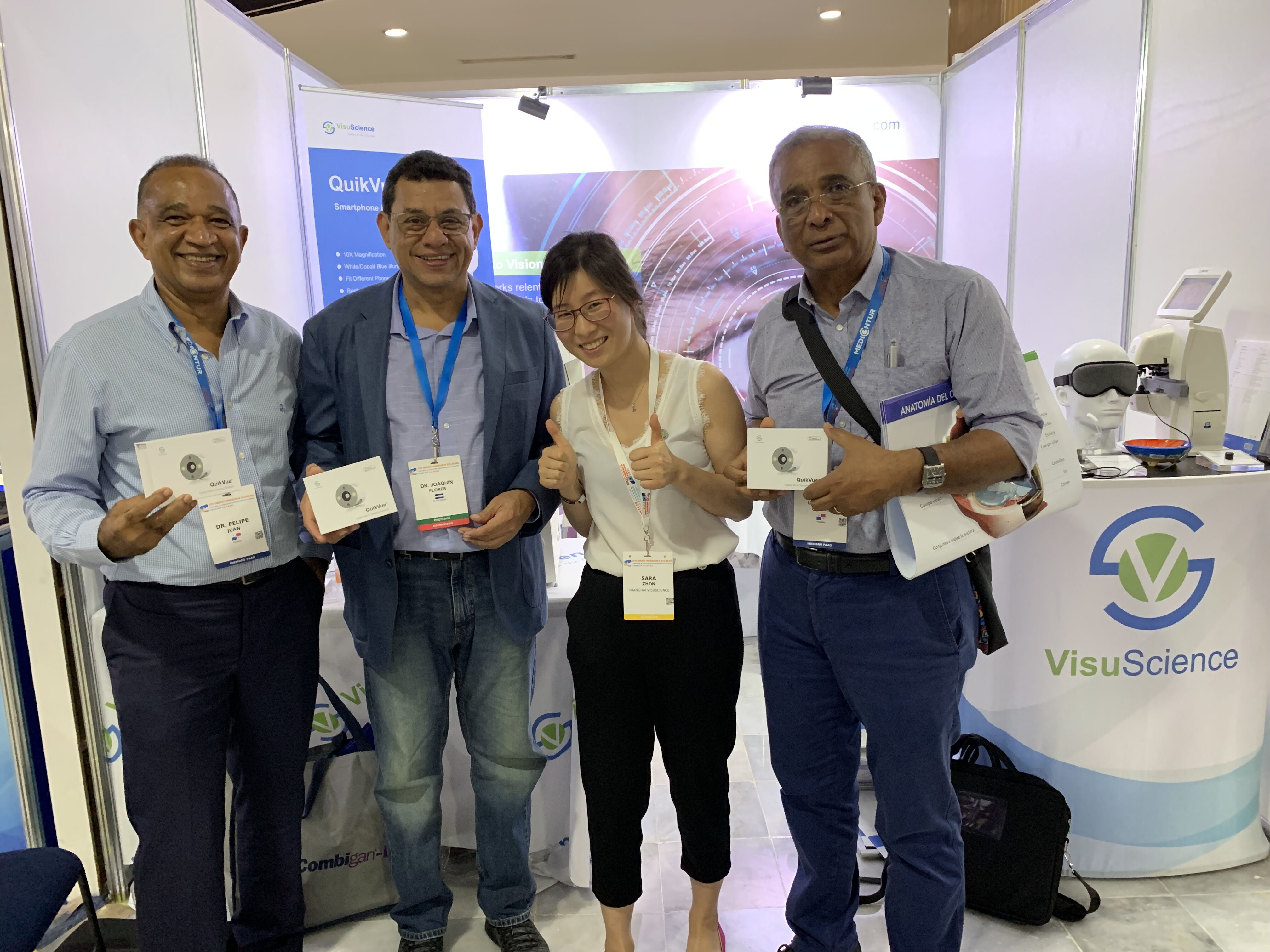 And especially, QuikVue was appreciated by the president of Pan American ROP society Dr.Alejandro Vazquez De Kartzow. He introduced QuikVue in his speech at PAAO!! After the speech, a group of doctors coming to our booth and inquire about QuikVue.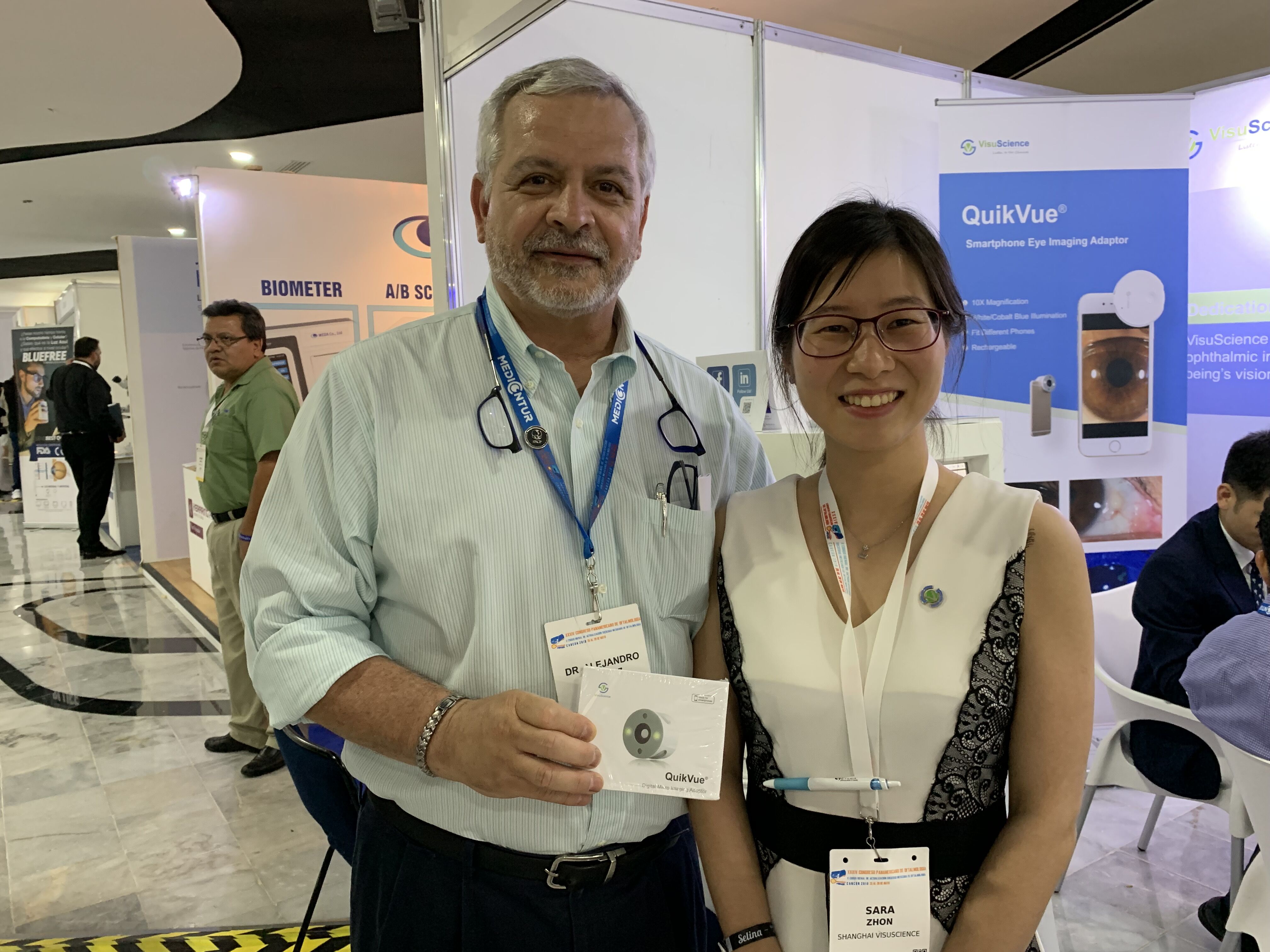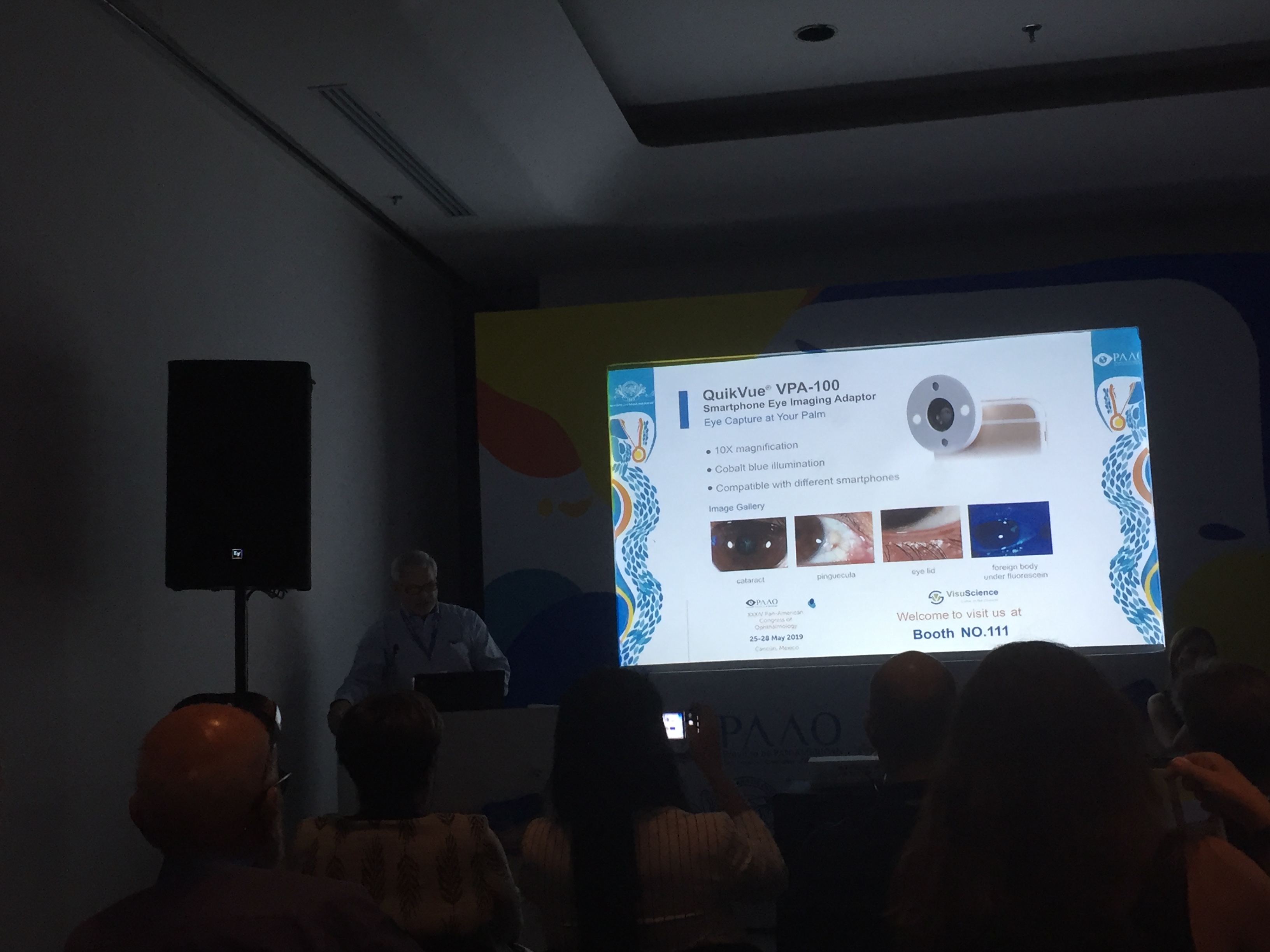 And iRelief was also popular at the show. Many doctors are interested in using it to relieve patients with dry eye problems. It can help patient with mild MGD or blepharitis feel better.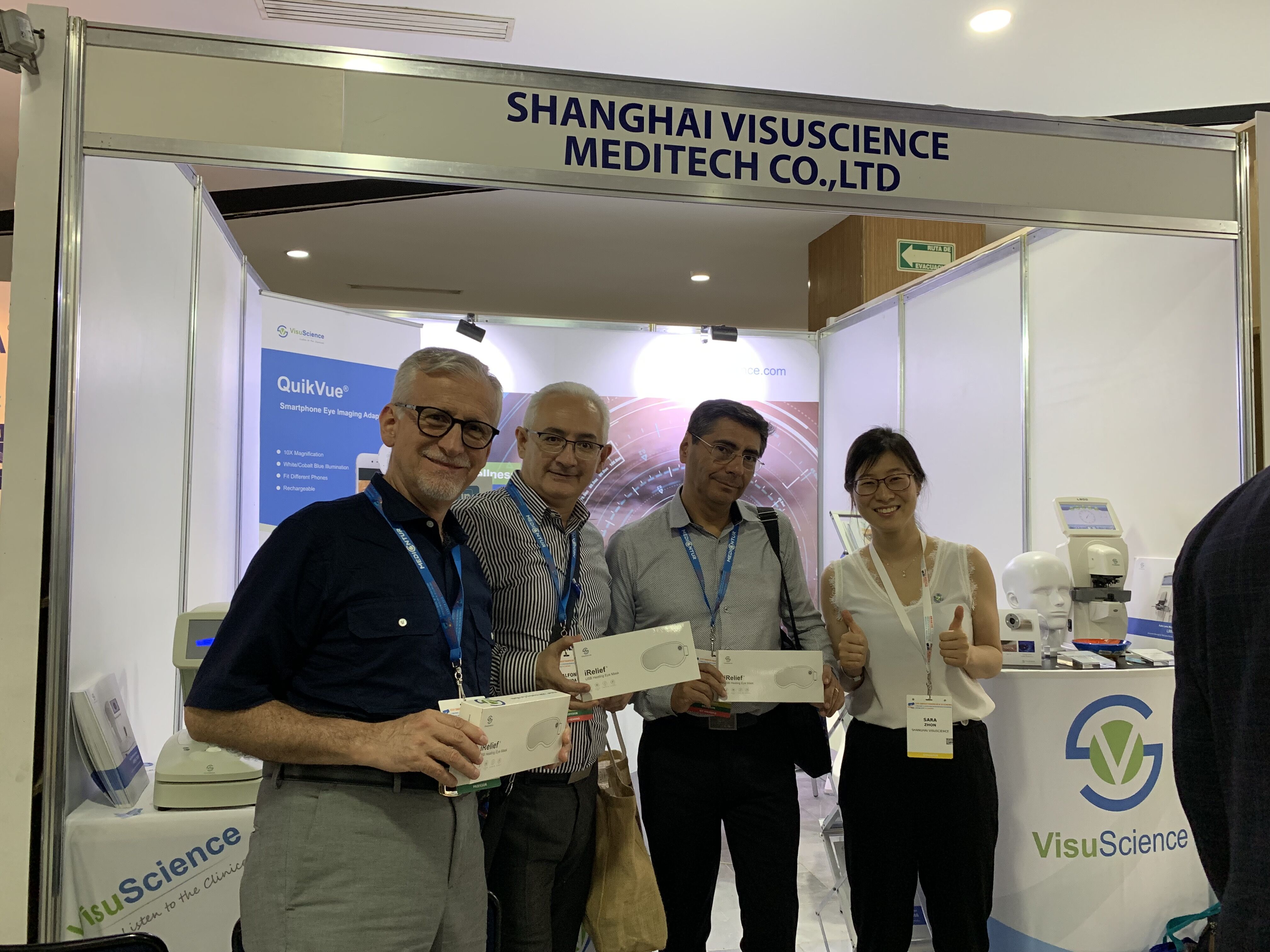 Powered by Froala Editor